How To Find Us
Our address is:

Thermal Relief Design, Inc.
Cheyenne Commerce Center
730 W. Cheyenne Ave. Ste 120
N. Las Vegas, NV 89030

(Click on the link above for a map to our location)
Social Networking
If you want to keep up with the latest news and trends, click on the icon above and follow us at your favorite Social Network.
TC Group Service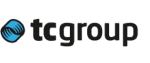 That's right, we are now officially part of the TC Group Service Network. Offering both warranty and non-warranty service for TC Electronics, TC Helicon, DynAudio, Tannoy and Lab Gruppen, our staff will get you back on stage or in the studio before your even missed! Check out all their cool products at tcgroup.tc
Antelope Audio Service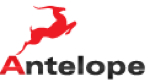 Thermal Relief Design welcomes the latest manufacture to intrust us to service their products – Antelope Audio. Contact Tammie at Ext. 300 for any service issues. And be sure to have look at their amazing products here at AntelopeAudio.com
Audient Service

Well it's finally official – We are now Audient's US Service Center! I can't tell you how excited I am to be working with Dave Dearden and Simon Blackwood again. Be sure to check out their innovated products at Audient.com
TUBE-TECH Service
Despite conflicting info you read on the internet, TRD is the ONLY AUTHORIZED WARRANTY SERVICE CENTER in the US for TUBE-TECH equipment. We can make all your TUBE-TECH gear work just like the day you bought it no matter how old it is !!! Contact Tammie at Ext. 300 for details.